Premium Service Brands Offers Exciting Opportunities for Summer Interns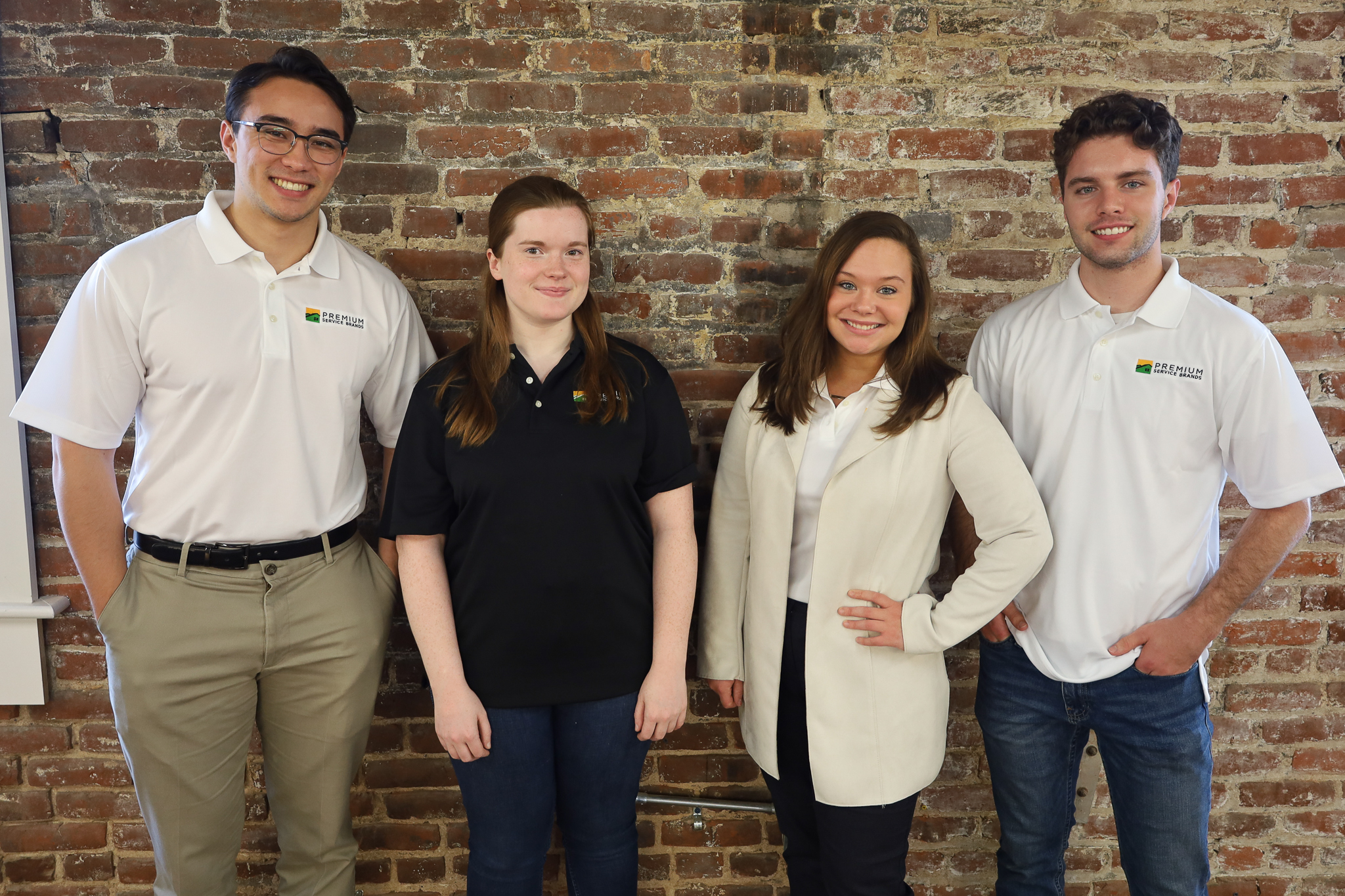 June marks the beginning of Premium Service Brands' annual summer internship program. This program, officially in its second year, aims to recruit interns and provide them with valuable workplace experience. The internship program has been met with great success, expanding from four interns last summer to seven interns this summer. Interns work alongside full-time Premium Service Brands employees and participate in various roles such as attending business meetings, designing marketing strategies, and compiling data analytics.
Premium Service Brands continually looks to add driven and passionate individuals to the company as we continue expanding. The interns, many of whom are just starting their careers, offer valuable insight into how Premium Services continues to lead within the home services franchising industry. Not only do interns add a fresh perspective to the company, but they reflect Premium Service Brands prospective visions for growth and expansion. The internship program at Premium Service Brands has already produced multiple full-time workers for the company and has become an important talent funnel.
Retaining top talent remains a high priority for Premium Service Brands. Kate Jewusiak, an intern in summer 2020 and current full-time employee, cites the supportive environment and the opportunities for growth as primary factors in her decision to return to Premium Service Brands following her recent graduation. "I learned so much about marketing, franchising, and PSB during my internship, largely because my mentor Samantha Lin was invested in my professional growth and ensured I maximized my involvement as a Premium Service Brands intern."
The culture of growth and mentorship at Premium Service Brands was also echoed by other previous interns that now work as full-time employees. 2020 summer intern Tamara Sherman recounted, "From the beginning, the corporate team was welcoming and supportive. They trusted me with projects that immediately impacted their training programs, and they committed to help me reach my own goals. I feel incredibly lucky to work for a company so committed to supporting its franchisees, employees, and community." Other interns have worked to support Premium Service Brands' engagement with the Charlottesville community through Kids-Lift. Make sure to read all about the impacts Kids-Lift makes on local families here!
The network of collaboration at Premium Service Brands is what we believe truly sets us apart. With our incredible community of franchise partners, service providers, and corporate teams, we are excited for the next half of 2021!
Posted By
Premium Service Brands